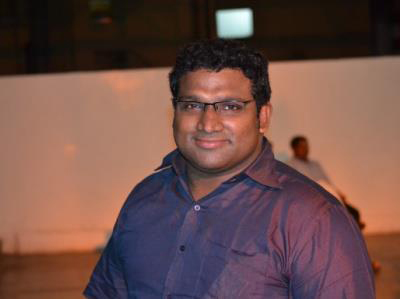 Capt. Girish Dev Gopal
He is the official Managing Director of Monarch Dental Care. Presently working as Captain in merchant navy. It was his dream to start off a project of his own in Cochin. With support of his wife, he accomplished his dream in establishing one of the premium dental clinics in cochin. His motto "Your smile is our pride" truly stands with the name 'Monarch' . He emphasises on providing world class dental treatment at affordable prices. His future projects include charitable trusts and campaigns in remote areas of kerala.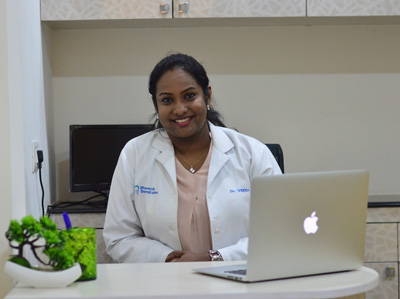 Dr. Veena Viswarajan
Oral & Maxillofacial Surgeon
Dr Veena is the Founder and Chief dentist of Monarch Dental Care. She finished her BDS from University of Amrita Vishwa Vidyapeetham in the year 2008. Upon graduation, she worked as Junior lecturer in Sree Sankara Dental College,Varkala,Kerala.Thereafter as private practitioner in Marvel Dental LLC . She finished her MDS in Oral and Maxillofacial surgery in 2014 and worked as Assistant Professor in IGIDS, Kothamangalam, Ernakulam. She specializes in all types of oral surgical procedures like wisdom tooth extraction, cyst and tumor excisions,and addresses jaw fractures, maxillofacial infections and facial deformities. She is well versed in full mouth rehabilitation using dental implants and advanced procedures like bone grafting, sinus lift surgeries and immediate loading implants and so on.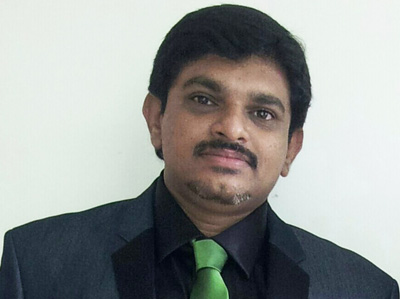 Dr. Prashant Pratap
Orthodontist
Dr Prashant has done his MDS in Orthodontics and Dentofacial Orthopaedics from Saveetha University, Chennai and has been into exclusive orthodontist practice since 2006. He has twelve years of experience delivering high quality patient care in friendly attire.He has special interest in invisible orthodontic solutions and is a leading specialist provider of Invisalign and Invisalign teen in Ernakulam city. His routine practices include straight wire techniques, lingual orthodontics, self ligating brackets, adult and pediatric orthodontics, clear aligners, Cleft lip and palate cases and temporary anchorage devices. He is a Life member of Indian Orthodontic Society .He has been academically active with teaching experience of over 12 years and presently working as HOD in Indira Gandhi college of dental science, Kothamangalam, Ernakulam.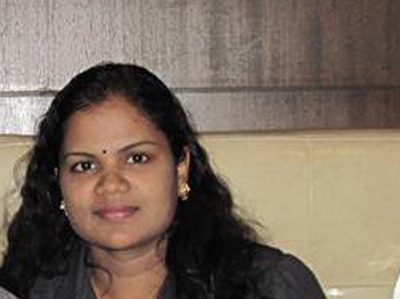 Dr. Binsu S U
Prosthodontist
She has done her MDS in Prosthodontics from Meenakshi Ammal University, Chennai . Her favourite procedures include Smile Makeovers using Press on Veneers/All Ceram crowns. She has particular interests in implants and complex comprehensive treatments. She is presently pursuing Phd in Dental Implants in USM, Malaysia. She is known for her 'same day denture skills' ,full mouth rehabilitations, dental implants, crowns, bridges, inlays and onlays. She is also a trained Maxillofacial prosthodontist in rehabilitation of cancer survivors with silicone facial prosthetics and intraoral prosthetic devices. Her special interests in research and her thorough knowledge about the updates makes her a successful academician as Professor in IGIDS, Kothamangalam, Ernakulam.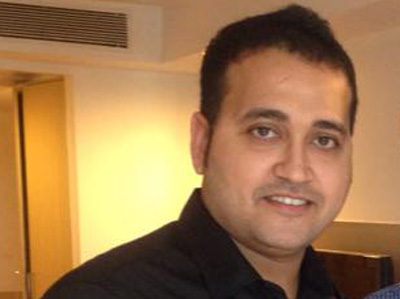 Dr. Shaheen Mohammed
Endodontist
Dr Shaheen completed his MDS from Yenepoya University, Karnataka. He started his career as an academician and clinician in IGIDS, Kothamangalam, Ernakulam. He has many years of experience working as endodontist and has various research papers at national level to his credit. He is an expert in diagnosing tooth pain and performing RCT to save diseased teeth. He is specialized in using rotary endodontics and operating dental microscopes. He is specialized in treating the most and differing form of endodontic cases by non surgical and surgical approaches using bioactive and biomimetic materials like MTA and Biodentin.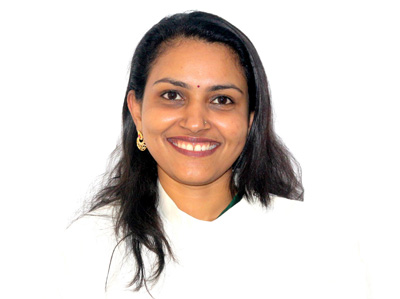 Dr. Sreeja Aravind
Periodontist
Dr Sreeja completed her MDS in Periodontics from ACDS, Kollam. She started her career as clinician and focuses on Laser dentistry. With her expert diagnosis to treat gum disease and bone loss using laser gum surgeries, periodontal plastic surgery, scaling and root planing , she has gained a renowned name in Ernakulam in a short span of time. She expertises in esthetic recontouring , dental implants, gingival veneers. She has special interests in tissue regeneration and bone grafting procedures also.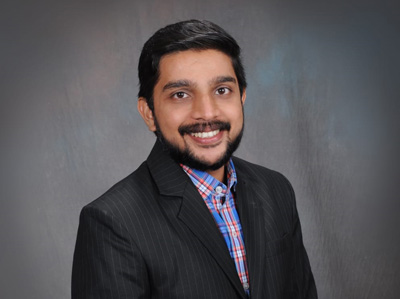 Dr. Dileep Menon
Pedodontist
Dr Dileep is a Specialist Pediatric Dentist with nearly 8 years of experience in providing full spectrum dental services for babies, children, gestating mothers and teens. He is also trained to treat special needs patients and uncooperative and anxious patients using nitrous oxide and general anesthesia. He performs root canal treatments for primary teeth and interceptive orthodontics which involves early intervention to prevent malocclusions.
In 2011 he successfully completed MS –Pediatric Dentistry and MS- Bio medicine from Universitat Internacional de Catalunya, Barcelona. He is also specialized in laser assisted pediatric endodontics and clinical management of multifaceted dental diseases in children. He enjoys the challenge of rechannelling a childs fear of the dentist into a long lasting friendship which instils a positive dental experience for the patient.